BEST CHIP LEVEL MOBILE REPAIR TRAINING INSTITUTE IN KOLKATA,INDIA
We introduce ourselves as the best and in top 10 chip level mobile phone repairing training institute or Centre in Kolkata, West Bengal, India. Student's coming from Bihar, Jharkhand, Assam, Tripura, Nagaland, Mizoram and different part's of West Bengal like Barasat, Howrah, Malda, Midnapore, Medinipur, Asansol, Nabadwip, Siliguri, Burdwan, Birbhum, Purulia, Coochbehar, Kharagpur, Bolpur and other parts of INDIA as well to learn advanced chip-level mobile repairing course in most modernized manner.
Starting from the basic keypad phones to modern smartphone or android phone, Tablet, iPhone repairing are taught over here.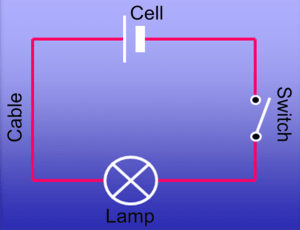 We engage unique tools for repairing the latest smartphones, iPhone's. We have introduced our blog to get updated about those tools and few repairing techniques including basic electronics and knowledge about circuit tracing. Technicians around the Globe face a big problem in lifting BGA GLUED or PASTED IC easily without damaging the circuit underneath of the IC. We train our students in lifting and working with those BGA GLUED IC easily and accurately. Interested students make a prior appointment and VISIT US.
We train students with no prior experience to become entry-level technicians who are ready and willing to begin new careers. We are equipped with most of the modern instruments to make life easier while repairing any handsets including smartphone, we do believe that Engineers without any equipment is nothing. This website is designed to help you learn more about our mobile phone repairing training institute in Kolkata, West Bengal and the many services that we offer to our students.
In order to succeed in mobile phone repairing field, the very First point : is to have patience and tenacity. Second : Hunger for learning and last : Maximum practice.
Here you will find information about our Courses, Class Schedules, Institute Decorum and much more! You can visit our BLOG section to get time to time update and let your learning adventure have a go!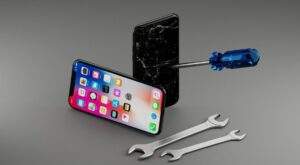 M.T.INFOTECH is the only mobile repairing training institute, introduced a unique chip level mobile REPAIRING COURSE both theoretical and practical sitting at the Mobile Repair Shop to get accustomed with the business generated out there in the 2nd phase of scheduled classes.Thus gaining a comprehensive knowledge, theoretical and practical both. We have mobile phone servicing and chip level repairing unit together including Smartphone (Android Phone).
Joining a good institute means a lot to shape your future career in the Mobile Repairing Field. Mobile Repairing Course is a Really Good Career Choice. There is a good deal of profit in replacing charging ports that are broken and screens. You will find mobile repairing jobs in telecom firms and service centers all. The makers such as Samsung Sony, LG, Samsung, Huawei, are suited for technicians to find the repair work completed around Maharashtra, Mumbai, Kolkata, Chennai and across major cities of India. A career in mobile repairing is an excellent option for students who don't wish to earn a career through higher studies.
They can start earning an excellent income after only a few months of training. Students may also start their very own mobile repair shops in their own native towns and villages after finishing the mobile repairing course. A mobile shop owner generally earns between Rs 20, 000 to Rs 40, 000 per month. This is the typical income while some other lucky individuals are earning much over of the average mentioned above. Before proceeding further, allow me to explain you on how you must select the best institute for mobile fixing course. There are various training centres all over India, but the most crucial issue is of the quality of training and syllabus that is well covered here in M.T.INFOTECH, Kolkata. means a lot.
A certification becomes useless if you've not learned all the skills properly. You ought to be capable to repair phones as well as tablets professionally after finishing the course. The trainees won't become experts once they complete the mobile repairing course. Keeping all this in mind, still it's quite simple to learn mobile fixing and make a career in it. 6 points to bear in mind while choosing the best mobile fixing institute – Practical Training: Does of the institute provide technical training?
We have started our placement cell. We send our students to the different company's who need technicians from our Institution. Only GRADE-A students are eligible for the reputed company's. GRADE-B students are scheduled for different mobile repair shops. We are conducting a fast track course for student's coming from far.
Remember, M.T.INFOTECH has been in the field of mobile phone repairing teaching and preparing student's for last 15 years either earning by themselves or getting job placement support to individuals who want to begin careers as Technicians, but do not have any prior experience in the technical field. If you are interested to become a Technician or needs to hire technicians from us, we are here to help you!